What can ground handling operators offer your customers? Read on to learn how to select the perfect ground handling operations partner to meet the needs of your business aviation clients.
According to IATA, by 2037, the number of aviation passengers will double to 8.2 billion – and the crews that will keep them in the air are – in part – based on the ground.
Airport ground handlers are aviation's – often invisible – support system. Behind every flight are ground handling teams conducting every aspect of a passenger's journey to ensure it happens seamlessly: on time, safely, and often in luxury.
As well as refuelling planes and providing refreshments and relaxation to passengers and crew, ground handling operations fuel commercial and private aviation more fundamentally.
But given the many aspects to ground services and ramp handling services, how do you choose between operators?
We dive into the elements of ground handling operations we see as vital – and in an increasingly competitive and innovative ground handling market, we give you our take on selecting the best operator for your clients. 
Airport Ground Handlers – Coming out of Crises
The first years of this decade were a time of crises across aviation, and ground handling operations were no exception. For example, between March 2020 and July 2021, Swissport – which operates in 287 airports globally – furloughed or let go of 6,350 ground-handling staff. In total, they lost 20,000 of their 65,000 workforce. This was typical across the sector. In January 2021, only around 40 per cent of European-based ground staff were believed to be at work.
The resultant labour and skills shortage was another hurdle for the ground handling sector, and aviation in general, to overcome.
Their absence was felt keenly in those early days when international and domestic travel resumed. Stories of pilots leaving the cockpit to help load bags and cabin crew sorting baggage reiterated how vital ground handling operations are to the aviation ecosystem.
But out of crisis comes opportunity!
The coming decade will see general aviation return to pre-pandemic levels. The global airport ground and cargo handling services market is projected to grow from $34.52 billion in 2022 to $68.67 billion by 2029, at a CAGR of 10.32%.
With the resurgence of charter and commercial travel, ground handling operators can thrive post-pandemic – not by looking to return to a pre-pandemic world, but by evolving to create greater organisational resilience in the new.
Embracing the Industrial Revolution 4.0 and using developments in IoT and aviation technologies to improve their ground operations, profit margins, and customer experience will be a feature of those operators who make a mark in the coming years.
Let's explore what we suggest our clients and partners planning charter flights look for in ground-handling operators – and those who are grasping opportunities to advance their operational practice.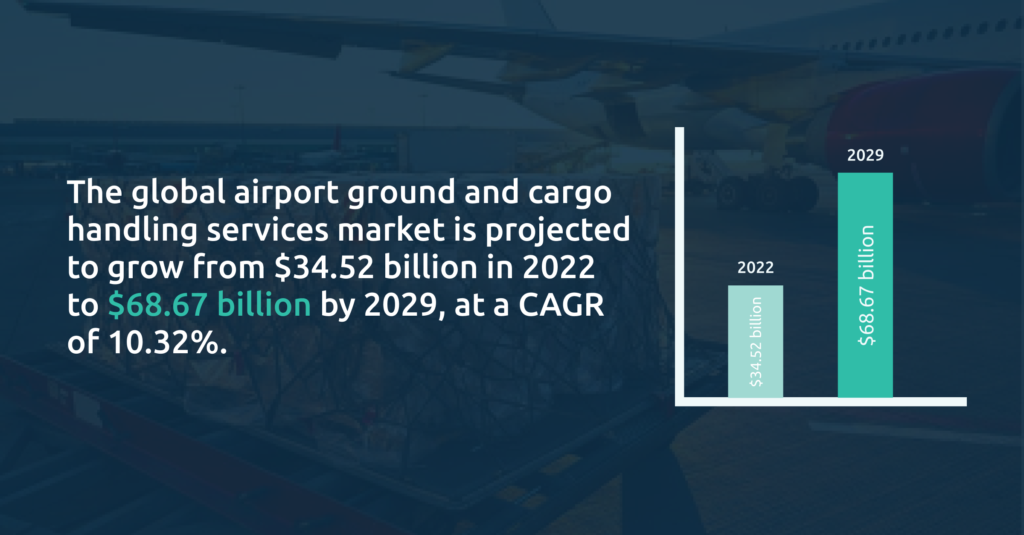 Airport Ground Handlers and FBOs: Needs and Wants
The first challenge many operators have when seeking airport ground handlers or FBOs (fixed base operators) is finding them.
Online visibility is necessary for some operators to be in the mix of decisions on which operator to choose. In an airport with multiple FBOs, you lose that initial competitive edge immediately if you can't be found.
Then the comparisons come down to a balance between operational necessity – and customer experience.
Airport Ground Handling Operations: Needs
Consider the practical aspects of the FBOs you're comparing:
The contract cost
Their experience with similar flights/operations and cargo types
Hours of operation
Slot coordination.
Do you need JET-A1 or AVGAS, and can the FBO provide it? Do they accept the fuel card your client is carrying?
Airport Ground Handling Operations: Wants
While the above poses limitations on location vs. services provided there as required by the client, or its cargo, the best airport ground handlers balance the practical with the critical factor of customer satisfaction.
The advantages of private flying are its flexibility and rapidity: not just in flight times, but in ease of service at the FBO – the overall customer experience. Remember that 84% of customers say the experience a company provides is as important as their product or service. Your client may choose to fly to or from an FBO, delivering a better customer experience, even if an arrival or departure point is slightly less convenient.
As well as the cost, consider what value the airport ground handlers and/or FBO offers.
An example of an FBO pushing the envelope on CX is Gama Aviation's Glasgow FBO. Their client-focused approach sees crew facilities and ops support teamed with opportunities to take advantage of golf tours in Scotland's world-renowned courses.
Putting golf to the side, consider these factors when choosing a ground handling service to deliver everything your client and your crew might need:
Security screening in-house
Convenient apron access from facilities
Crew facilities – food, entertainment, lounge, and day room to rest
Environmental consciousness: where and how are they offsetting; what is their commitment to Net Zero?
Pet-friendly atmosphere
Bespoke services
Finally, excellent customer experience is delivered not simply through seamless customs processes or disembarkation time but by the human touch points throughout the customer journey. 42% of customers would be okay with paying more when offered a warm and friendly customer experience: people often matter as much as the price point.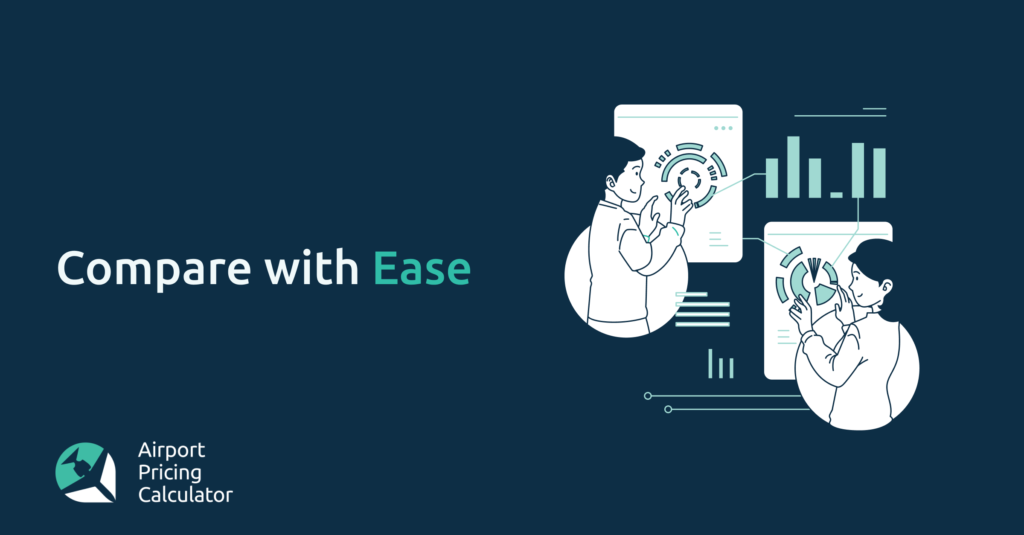 Compare with Ease
Our data engines help you to deliver fantastic results for your clients allowing you to compare handling operations and generate accurate comparative quotations with our Airport Pricing Calculator.
And, by being included in our free Handling Pricing Manager your ground handling operations and brand gains increased visibility to the charter operators finding those quotations. Explore our tools – and talk to us about how this easy-to-use aviation software can plug into your FMS and elevate your charter sales or ground handling operations.